Is music therapy something that you would be interested in pursuing?
If yes, aside from the proper credentials, according to Linda, you would need to have "a love of music and be proficient in an instrument (or voice) that would be conducive to the healing environment."
This week I had the honor of interviewing Linda Grobman, MSW, LSW, CMP, who is the founder, publisher and editor of The New Social Worker. Linda is also the editor of Days In The Lives Of Social Workers: 54 Professionals Tell "Real-life" Stories From Social Work Practice
and other social work books.
Linda is also involved in providing therapeutic music services to chronically, critically, terminally, and temporarily ill people of all ages. This post will focus on the fascinating world of music therapy, the first part of the interview.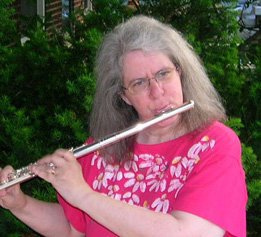 Linda Grobman is playing the flute
A subsequent post will provide the valuable career advice that Linda was so kind as to share based upon her expertise in the social work career development field. Not surprisingly, Linda's twitter handle is @newsocialworker.
So without further ado, Linda, how did you decide you wanted to become a social worker? 
I was involved in a lot of volunteer work as a teenager, so being involved in the community was always a big part of my life.  My undergrad degree was in another helping profession–music therapy–and at some point, I wanted to broaden the scope of my professional life. 
I started looking for jobs, and it seemed that every job that looked interesting to me listed MSW as a requirement.  So, I began to look into what social work really was, and discovered that this was exactly the right fit for me.  I could do direct practice, community work, even writing (another interest of mine) as a social worker.
Can you tell us about your work in providing therapeutic music services and what led you to become interested in this particular area?
Yes, I would love to talk about that!  I started taking music lessons (piano) in third grade.  Then, in sixth grade, I joined the school band and started playing the flute.  This has been a major part of my life from that time on. 
And as I said before, my undergrad degree was not only a music degree, but a music therapy degree.  Music therapy has been a recognized profession since about 1950.  About 4-5 years ago, though, I heard about some musicians who played music at the bedside for nursing home residents, and I thought it sounded really interesting and could be a way for me to get back into some direct practice.
I started researching (this time, on the Internet), and I found out that there was an entire movement of therapeutic musicians that started around the 1990s.  I found the Music for Healing and Transition Program (MHTP), a national program that trains and certifies musicians to provide live therapeutic music at the bedside.
It's different from music therapy.  I entered MHTP's training program in 2007 and completed it in 2008, so now I am a Certified Music Practitioner.  I am trained to provide live therapeutic music to people in hospice, hospitals, nursing homes, and other settings.  I work with a nursing home and a hospice, and I LOVE it!
And not surprisingly, I am now the editor of MHTP's newsletter!  AND I am an advisor for MHTP students, so you can see, the interest in mentoring and career development, and the interest in writing/editing…well, it all ties together.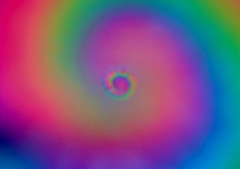 What are the parts of your work within the therapeutic music area that you find most enjoyable? 
I have found ways to have the flexibility to do things that I really love.  I absolutely love to play the flute(s).  As a therapeutic musician, I can play the flute as a service to other people.  It is rewarding and fun.  I learned a whole new approach to music and to being of service.
What career advice would you offer to upcoming MSW graduate students who would be interested in being employed within the field of therapeutic music services? 
They would need to get some additional training to do this.  The MHTP program, for example, requires taking five weekend modules, completing readings, and doing an internship. 
Of course, they would need to have a love of music and be proficient in an instrument (or voice) that would be conducive to the healing environment.  If they are interested in music therapy, they would need to get the appropriate credentials for that.
We published an article in The New Social Worker: David's Harp: Bringing Healing Through Music that talked about social workers who use music, and we found quite a few who are trained in both social work and a therapeutic music modality.
Thanks so much, Linda for providing us with this interesting glimpse of the therapeutic music world.
What are your thoughts about music therapy?


Photo Credit: D Sharon Pruitt
Tie Dye Rainbow Swirl Wallpaper