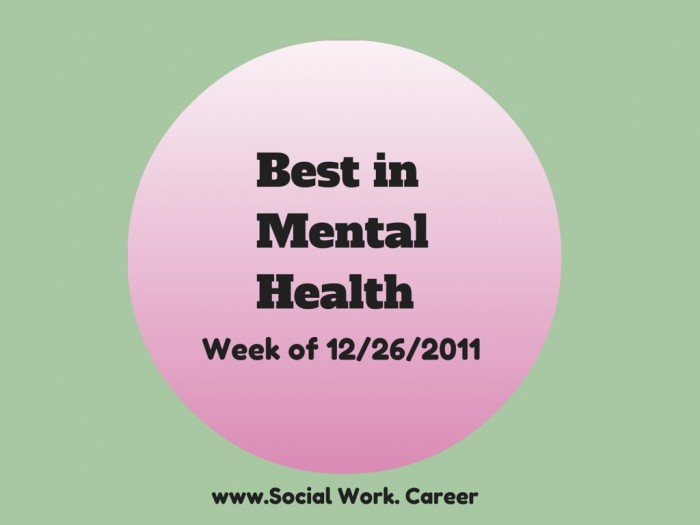 Happy and Healthy New Year to you all!
Thank you for contributing to this blog be it via your loyal readership, your thoughtful comments or your willingness to be share your expertise via an interview (2011 interviewee list), or all three !
All of you make this blog the wonderful resource that it has become for social workers and other mental health professionals 🙂
With extra gratitude to these special friends:
Nancy Smyth  @njsmyth for being there as a trusted mentor and dear friend for nearly two years; your love for teaching was a perfect match with my love for learning…
Mike Langlois  @MikeLICSW , Laurel Wiig, Ph.D  @therapy4help, Andrea Goldberg   @AndreaGoldberg  and Ann Becker Schutte @DrBeckerSchutte for providing me with much invaluable guidance as I was going through my MSW studies.
Jacqui Poindexter @ValueIntoWords  and Terry Del Percio  @WorkIntegrity  who have been encouraging my career transition and the development of this blog from the beginning…with RTs and value-added comments.
Linda Grobman @newsocialworker and Jonathan Singer @socworkpodcast  for being there to offer your expertise when questions would arise beyond my scope of knowledge in an interview/post and/or to add an additional perspective to a particular topic.
Mozart Guerrier  @berthausa, Sharon @ssanquist and @LovEternal are among my social worker contemporaries who took the time to provide frequent and interesting commentary on posts.
Marianna Paulson  @AuntieStress and Jackie Yun  @JackieYunTweets are lovely twitter friends who provide wonderful inspirational gems in their comments.
Now moving onto the regularly featured part of this post, this article is the last one of the 2011 weekly series for Best Tweets in Mental Health, featuring a round-up of the best posts of the week, in social work, psychology and private practice concerns.

As you can see, the topics this week covered a wide spectrum from making New Year's resolutions (and why we should perhaps consider going for balance instead), to sexual abuse, suicide prevention, making meaning from trauma, undoing the stigma associated with mental illness, a helpful resource for mental health workers and much more!
Social Work:
A Matter of Excess
Practice Wisdom (Natalie L. Hill, LICSW)
"We're often not "successful" in keeping resolutions because we define them so rigidly, in black-and-white terms with excessive demands of ourselves that just aren't sustainable. A better antidote to holiday excesses is to strive to regain some balance. To find the middle…"
A Sexual Abuse Survivor Speaks Out
From Where I Stand (Andrea B. Goldberg, LCSW)
"If you're lucky like me, you get a good therapist. You start to trust someone with your secrets for the first time in your life. Then you remember more about the abuse and you immediately go into denial. Then you go back to believing it happened, but you tell yourself…"
Connecting People intervention model
Martin Webber's Blog (@mgoat73)
"The outcome of the Connecting People study will be an intervention model and manual to support health and social care workers in their practice… The model assumes a worker-individual partnership dyad… The model is based upon the principles of co-production…"
Facebook and Suicide Prevention
The New Social Worker (Linda May Grobman, MSW, LSW, ACSW)
"Facebook announced in December 2011 a new partnership with the Substance Abuse and Mental Health Services Administration (SAMHSA) and the National Suicide Prevention Lifeline 1-800-273-TALK… Since April 2010, Google has also had a system…"
Happy 2012 (And Fare-thee-well 2011)
Social Work Tech Blog (Ignacio)
"I have posted approximately 28 blog posts in the year 2011. Although I wish that number was higher, I am very proud of the work that I have done… Two years in graduate school went by like a cake-walk…"
Infusing Social Work and Reproductive Justice To Advocate for Women's Sexual Health
The New Social Worker (Nicole Clark, MSW)
"In 2010, we saw the beginning of efforts to restrict access to medical and social services, including much needed services such as breast exams, cancer screenings, abortion, and birth control…Women deserve to live in a country where our sexual and reproductive rights are no longer trampled on…"
Making Diversity Work: Leveraging Difference is the Right Thing to Do
Leveraging Difference (Dr. Martin Davidson)
"The starting point for doing diversity well is having the same understanding of the business strategy that a senior line executive has… explore what differences really matter to achieving the organization's goals and what differences don't…"
Meaning from Suffering
This Is Me (spldbch, LCSW)
"A lot of my patients are people who have experienced some sort of trauma.  Some of these patients are able to "recover" from the symptoms caused by their trauma (or traumas); some patients are not… One thing I've noticed about those who fall into despair is that they often view their suffering as meaningless…"
The mental health support workers' guide
Caretraining (Stuart Sorenson)
"My project for 2012 is a series of audio presentations (with slides) outlining many of the principles of social care work for people with mental health difficulties… The project will be developed in installments (roughly once a week)… As each section is completed the listing below will become a link to the presentation itself…"
Mutual Conflict Unto Death (with apologies for the missing umlat)
What a Shrink Thinks (Martha Crawford, LCSW)
"Inevitably, I spend the first several weeks feeling like a nine-year-old hostage forced to watch the grown ups battle, bicker, and struggle for dominance… I feel emotionally split apart, as I struggle to understand enough about each of their perspectives and pain…."
The Poverty Narrative
Child Protection Lessons (Peter Choate)
"Poverty and child protection have been issues that have been linked for decades... It is easy to blame child protection for being intrusive when not asking society at large why they remain so unwilling to solve the problems of poverty…"
Stigma and Cocoa Puffs
Ari Hahn, LCSW, PhD
"The only way to change stigma is by normalizing the perception of the stigmatized population… Karen Winters Schwartz has written a book that is a giant step in educating people about bi-polar disorder. In this interview I talk to her about this story, "Where are the Cocoa Puffs?" and her involvement in fight the stigma around mental illness…"
What SocialJerk Learned in 2011
SocialJerk
"Good supervision matters. A lot… I've not made any secret about the fact that my supervisor is great. She trusts her employees, never micromanages… and she bakes cupcakes. Perhaps most importantly, she has my back… Document everything…"
Psychology:
Three Steps for Writing S.M.A.R.T. Achievable Goals for the New Year
Neuroscience and Relationships (Dr. Athena Staik)
"The start of a New Year is great time to gather fresh energy and go after what you want in life… A 3-step process is outlined below to help you write goals specifically designed to energize the optimal emotional states you need to create the focus and momentum to make them a reality…"
5 Tips for Kicking Post-Holiday Blues
Dr. Deb (Dr. Deborah Serani)
"1. Sleep. After prolonged periods of stress, the body needs more sleep to slow the production of cortisol and adrenaline. Schedule a pajama day to just do nothing and rest. Consider unplugging from technology to give yourself some time to refuel…"
Accomplish Your New Dreams in the New Year
The Mindful Self-Express (Melanie Greenberg, Ph.D)
"Once you have a vision and have translated this into some concrete, doable goals for the next year, the next step is to seek out opportunities to help make your vision a reality… The most successful people create their own opportunities…"
Depression Symptoms and the Role of Rage
After Psychotherapy (Joseph Burgo, PhD)
"Bringing unconscious rage or anger into awareness leads to a lifting of the depression symptoms. It's not true for all types of depression, of course, but I find it to be an enormously important tool for the treatment of depression…"
Does Genuineness Influence Therapeutic Outcome More than Working Alliance?
GoodTherapy.org
"…these results demonstrate the importance of the real relationship…"Perhaps the major ways include for the therapists to be genuinely themselves within the confines of their theoretical orientations and to seek to grasp the reality of their patients in ways that are not contaminated by countertransference conflicts."
Feeling Terminally Unique & Different
Healthy Place (Natalie Jeanne Champagne)
"Often, diagnosed with a mental illness, we feel different… But the person sitting nearest to you, they have their own crosses to bear… we are all the same in that life throws us curveballs at some point or another… Applying the word different to ourselves can increase isolation…"
Finding Meaning
ACA (Grace Hipona)
"One of the goals of therapy is to help clients maintain their sense of hope and find meaning especially during confusing, tragic or challenging times. At one point of each of our lives… we endure a situation that tests our belief system, "pushes us to our limit"…"
How do you hold mentally ill offenders accountable?
MentalHealthCop
"The question posed in the NPR piece seems to assume that we should hold mentally ill offenders accountable for assaultative behaviour, whilst stating that this should be without punishing them for being ill… The role of police here can be key…"
Laura's Law – Assisted Outpatient Treatment – Follow-Up
Bipolar Burble (Natasha Tracy)
"Assisted Outpatient Treatment (AOT) in California and other states cannot force medication. While medication may be part of a treatment plan, medication cannot be given without consent without going through the normal court procedures already in place…"
Making New Year's Resolutions?
Greater Good (Happiness Matters Podcast)
"Dr. Christine Carter and Nurse Rona Renner give busy parents tips for raising happy children and leading more joyful lives as parents… Making New Year's resolutions can be a fun – and productive – family activity…"
Stop Denying & Start Accepting
Laura Schenck, M.A.
"Many of us spend a great deal of our lives denying the things that we really want… The trick is to begin to acknowledge and accept your deepest desires as valid and find a way to satisfy your deepest needs in an appropriate and mature way…"
'Your Life After Trauma' Radio: Re-purpose Your Trauma in the New Year
Your Life After Trauma (Michelle Rosenthal)
"We [Michelle Rosenthal and Sana Johnson-Quijada, MD] discussed using the marker of the new year to commit to this and see what 2012 brings differently from before. This is freeing as being our own friend is not selfish but rather the most selfless thing…"
Private Practice:
Best Of Private Practice Toolbox 2011
Private Practice Toolbox (Julie Hanks, LCSW)
"I'd love to know which posts have been most helpful to you in creating your dream practice during 2011… Please post any specific private practice questions or practice related topics that you'd be interested in hearing more about in the coming year…"
How to Get Mind-Body Tools Reimbursed By Insurance Companies
Private Practice from the Inside Out (Tamara Suttle, M.Ed., LPC)
"If you are choosing to work within the culture of managed care, learn the language… Keep your research data file current and easily accessible.  It may be what gives you the upper hand in securing a contract to provide your services…"
Wealth and Success Beyond the Numbers
Dr. Susan Giurleo
"There are always choices and compromises to make. Someone who focuses on the money at all costs, has more cash in the bank, but may be poor in healthy relationships. Someone who prioritizes family may have less coin to show for it…"
Please share any thoughts or comments you have below. Also, feel free to mention any great posts that I may have missed.