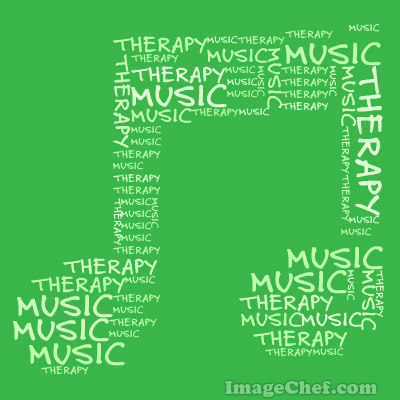 Music Therapy: A Powerful Method of Healing and Communication
Have you wondered what is music therapy all about?
As you may recall, Linda Grobman provided us with a lovely introduction to Music Therapy last year.
Thanks to having had a music therapist as a guest lecturer in class, this post will provide you with some additional introductory notes of musical therapy!
According to the American Music Therapy Association, music therapy is an established health profession that uses music to "address physical, emotional, cognitive, and social needs of individuals. After assessing the strengths and needs of each client, the qualified music therapist provides the indicated treatment including creating, singing, moving to, and/or listening to music. Through musical involvement in the therapeutic context, clients' abilities are strengthened and transferred to other areas of their lives."
Music therapy also provides an outlet or alternative method of communication for people who have difficulties in using words and/or expressing their feelings. No prior experience in music is needed to benefit from this type of therapy.
For those of you interested in learning about the brain science behind music therapy, below is a recent video clip from the PBS Newshour on "The Healing Power of Music."

Moving back to the music therapist guest lecturer, Brian was most interesting. The combination of the stories he shared and the experiential activities we engaged in, made music therapy come alive for me in a very meaningful way.
After providing us with a brief description of his background, he shared with us some of his experiences in running a music therapy clinic in Mostar, Bosnia and working with children and adults who were 4 through 21 years old. They were all second-generation trauma survivors related to the Balkan wars; that is, they were all experiencing trauma symptoms as if they had lived through the wars themselves.
Brian illustrated the effective use of music therapy by walking us through the history of one little 5 year old boy who did not live through the Balkan wars but whose mother (or parents) did. His mother never had the opportunity to express, process or work through all the pain that she had suffered through.
This led the boy to exhibit the same symptoms of trauma as if he had lived through the war himself. In the video clip that Brian showed us of one of this first sessions with this little boy, the boy "B." On the one hand, "B" was sometimes being playful and seeking mirroring from Brian (and his mother who was too depressed and disassociated to respond).
On the other hand, "B" would often beat down hard on the piano keys and you could hear in the music he played – both rage and pain. "B" was essentially expressing in a very safe manner some of the pent-up rage and pain that his mother was unable to express.
It was through the aid of music therapy that Brian was able to give "B" the necessary mirroring and positive attention that he so desperately needed. Furthermore, the musical instruments served as a safe venue for the expression of the mother's pent-up range and pain, as well as great transition objects to use to help "B" separate from the mother and ultimately work his way to other people/places in his life.
After Brian finished sharing his powerful second-generational trauma case study, he walked us through 2 fun music therapy exercises.
2 Music Therapy Exercises:
The first exercise was a mirroring type in which we all stood together in a circle facing one another. One of us would come up any sort of movement and sound combination that came to us (twice to allow the others in the circle to absorb what it is that we did) and then we would all repeat that same movement and sound combination together.
At first, there was a bit of awkwardness but as we got used to the assignment, we started to feel more comfortable with the task and have more fun with it. Many of us also found ourselves experiencing the emotion that would naturally go along with whatever movement and sound combination we were mirroring.
After everyone had a turn in mirroring, Brian asked us to quickly move so as to stand next to and touch the person who made the movement/sound combination that connected with each of us the most and then explain why.
The second exercise dealt with emotion-regulation. For this exercise, Brian asked for a volunteer to be willing to describe a relatively simple situation that was moderately anxiety-provoking.
In our case, "Z" volunteered that she was feeling anxious about terminating with a client. Brian then asked her to describe in more detail her emotions so that she could have a total of 3 or 4 emotions. The goal was for us to be split up into 3 or 4 groups to represent each of her different feelings.
As Z thought about terminating with this client, she realized that she felt 4 emotions: anxiety, relief, some worry, as well as a desire for some balance or zen.
Therefore, she asked her "anxiety" representatives to make the sounds of an anxiety sort of squeal, her "relief" group to let sighs (repeatedly) and her "zen" group to be making "ohm" sounds.
I don't recall what sound the "worry" group was to make… In any case, all 4 groups were making their assigned sounds and Brian instructed Z to modulate their sounds so that they were at the right pitch/volume etc. that she would like.
Z ultimately made her zen and sigh group a bit louder and lowered the volume of her worry and anxiety groups.
Observations:
This exercise gave Z the feeling that she has more control than she thought over the emotions that she has.
 Z would have liked some more time to be able to adjust the sounds/volume of the different groups (but she had also been concerned over the fact that people in the different groups looked like they were starting to suffer from making non-stop the sound requests she had made).
I hope you enjoyed this little taste of music therapy.
What are your thoughts about music therapy and/or this post? Have you had prior exposure to this type of therapy before? I'd love to hear from you 🙂
You May Also Enjoy:
The New Social Worker: David's Harp: Bringing Healing Through Music
Reference:
B.T. Harris, MA, MT-BC, LCAT, Music psychotherapist guest lecturer, April 9, 2012.