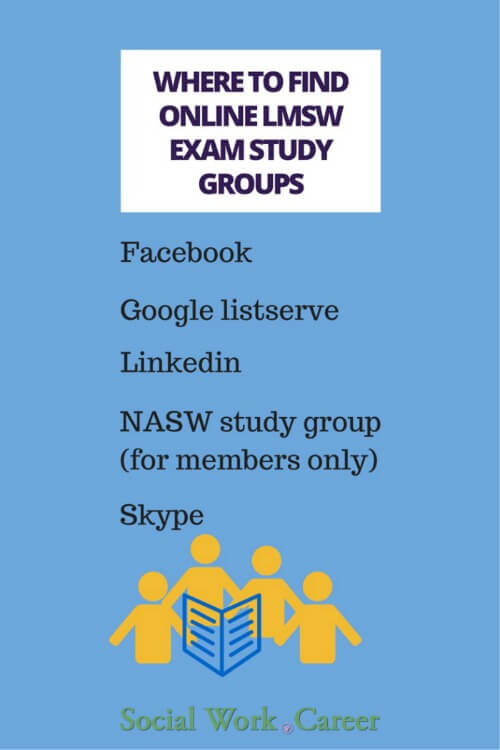 Are you a social worker looking for a study group in order to prepare for the LMSW exam?
If yes, you've come to the right place! Earlier posts on this site had addressed this topic, but you had to dig through two or three different LMSW exam prep articles to locate the groups [furthermore, some of the information has since changed].
Now, you have one updated post focusing exclusively on where you can join an online LMSW study group 🙂 

Study groups are not for everyone but they do offer some unique advantages over the self-study method.
What Are Some of the Potential Benefits to Participating in a Study Group?  

You May:
Receive emotional support from members
Feel more motivated and be more organized
Gain access to alternative study techniques/materials
Become more engaged in the process [this type of learning is more "active" learning]
Enjoy the process of studying more [it can sometimes be boring but interacting with others can make it more interesting]

Where Are the Current LMSW Study Groups?



A Personal Experience of Overcoming LMSW Challenge (13 min clip)


Lastly, for those of you who would like to hear an inspirational story, you may enjoy the above video. In it, you get to hear how a social worker succeeds in passing the LMSW exam, after having initially failed.
What are your thoughts about studying with a group? Why would you recommend (or not ) this study method to others? Are there any other free online study groups you would add to this list?
Wishing you all the best of luck on your exam!
Reference: Study group advantages