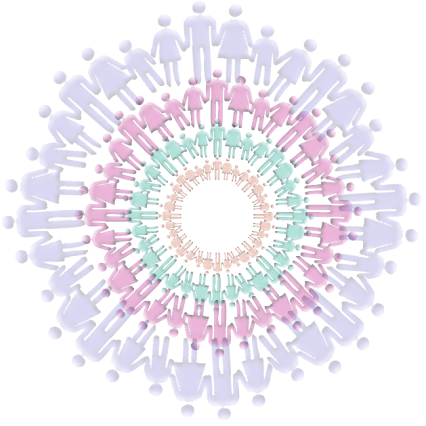 Are you getting ready to take your social work licensure exam?  Have you wanted to learn more about what SocialWorkExam.com (SWE) has to offer?
To find out how SWE differs from other social work exam preparation courses, as well as provide you with some helpful studying tips, Social Work Career Development reached out to Linton at SWE.
SWE has been around for over 18 years! It provides you with access to hundreds of case studies and thousands of practice exam questions.
To facilitate studying and absorption of the material, it also offers its study materials in a variety of formats: online, newsletters/print, videos, podcasts and iPod downloads. In addition, you can access its study guide in Spanish.
Hi, Linton: How did your firm Social Work Exam (SWE) come about?
We were the first site up on the internet preparing students for the Social Work Exam. We started our company over 18 years ago. I was teaching at the university and my wife actually came up with the idea – she said look, you can reach only so many people in a classroom, but if you go out to the internet you can help thousands. 

At that time, no one had email address let alone internet sites. To tell you the truth Dorlee, I was not a fan. I had my hands full as the coordinator with 18 faculty to keep track of, scheduling (always a nightmare) budgets to meet and solving student problems on a daily basis. But the more we talked about it, the more I was convinced it was the way to go. 

We started with a small site for mental health therapists and found that we had many social workers using the site because there was no other resource for them at that time on the internet. We started a second site specifically for Social Workers since their test though overlapping mental health areas had specific requirements. We have been serving social workers ever since.
How is SWE different from other test preparation courses? 
We encourage people to use AS MANY resources as they possibly can. Everyone has a different learning style and we many times encourage students to use other sites or modalities to study for the exam. 

Our goal is to help as many people as we  possible can become licensed so they can help others. Perhaps that's one of the biggest differences between us and other prep sites – we look at what we do as a mission rather than a business…
What is the rate of success amongst your participants? 
There are so many factors that we don't keep stats on exam passage.  For example, what school did the person attend, how extensive was their education regarding analysis, synthesis or evaluation, how long have they have been out of school, what type of student were they, how often do they study, how do they retain information, how they deal with test anxiety, what were the conditions they tested under (too hot, too cold, noise etc…) 

What we do is put people back on the site for free, for the length of the subscription, if they don't pass the exam.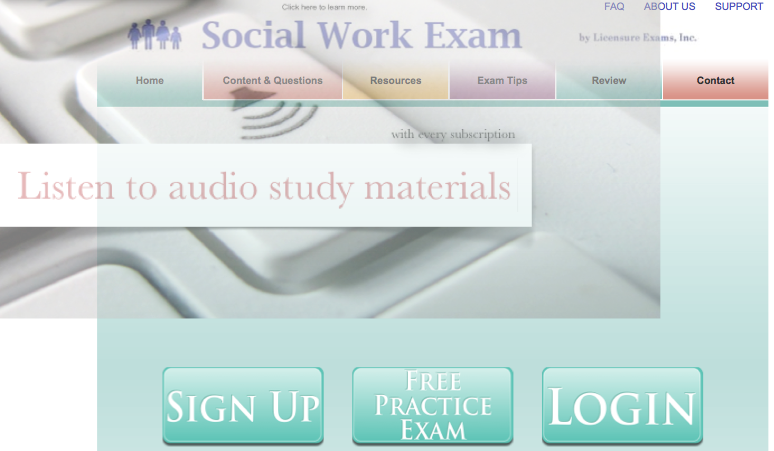 Do your online exams prepare social workers for both the LMSW and the LCSW exams? 
Yes, we prepare people for all 4 national exams given by the ASWB.  We DO NOT prepare for the Social Work Exam in CA. CA does it's own thing and does not use the national exam. Go figure…
Has it been your experience that non-U.S. born social workers tend to have a harder time passing the LMSW exam?  What special advice that you would offer them?
You would have to check with the aswb.org to determine if there is a cultural bias that would affect the passing rate on their exams. 

We do not gather information regarding the sex, cultural or social background of individuals that take our prep course.
What advice would you give to social workers who have taken the exam but failed it despite studying and taking a prep course?

The only people that don't pass the exam are the ones that stop trying. You will eventually pass the exam.
In July of 2015, the licensure exam is expected to include the DSM-5. What are your plans to adapt your materials to address this change?
We started preparing to be DSM-5 compliant at the beginning of 2013 and have completed the process. We are just waiting for the change-over and will replace the DSM-4 info with the new DSM-5 info that we have already constructed.
Looking ahead five years from now, what changes are you anticipating in the way social workers get licensed and/or the licensing exam itself (other than the inclusion of the DSM-5)?

I think there will be more of a national rather than a state based licensing in the future.

As far as changes to the exam, I believe the exam will go towards using a more simulation based model rather than multiple choice questions. 
Lastly, what would be the top ten tips that you would offer to social workers in preparation for their licensure exam?

After doing this for 18 years here are my tips:
People that pass use multiple methods of studying
People that pass study 2 to 3 months
People that pass study 1 to 2 hours a day
Start a study group
Find a study buddy
Go to a review seminar
Make flash cards
Make audio tapes and listen to the material
Take a refresher course
Review your old class notes
Talk with people that have just passed the exam and find what strategies they have used
Hire a tutor
Thanks so much, for providing us with this introduction to SWE, Linton!
Please stay tuned for interviews with additional social work course providers.
Have you found this post interesting/helpful? If yes, would you please share this post with others?