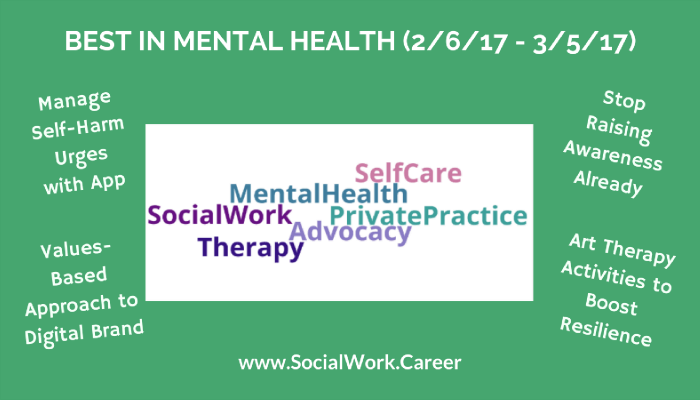 Mental Health Roundup
This contains some of the latest news in social work, healthcare, private practice and more!
This month's wrap-up has 6 main themes:
Advocacy
Therapy and Relationships
Healthcare
Social Work, Tech & Education
Self-Care
NonProfit Career & Private Practice
Advocacy
Therapy and Relationships
Healthcare
Social Work, Tech & Education
Self Care
NonProfit Career and Private Practice
Like this post? Please share it!