There are four key lessons that I learned during the first month of my job search journey. My hope is that you may benefit from these…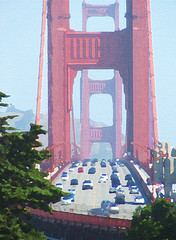 Networking Is Taking Place All the Time
In marked contrast to most people, I had not viewed my social media activities at all as networking. I just saw them as fun as well as an activity which helped broaden my knowledge of the field and extend that of others.
However, I soon learned that in fact, I was networking even if I had thought I wasn't….
One kind twitter friend who learned of my interest in looking for a job when I was visiting a chat sent me a direct message providing me with his email address and offering to connect via linkedin so as to open his connections to me.
A second thoughtful twitter friend introduced me via email to a mental health professional in another state on the off chance that an exchange of information/help could be made… and indeed, the end result of that exchange was that her referral offered me the opportunity to participate in a training next Spring.
A third caring twitter friend whom I had just "met" a short while ago and has since become more of a close friend, offered to help put me in touch with a couple of his contacts in New Jersey.
I am most touched by the kindness of my twitter/blogger friends…
Takeaway: Anyone anywhere may be someone you can help connect or vice versa!
People May Be Difficult to Reach
Some people may be hard to get a hold of because they are very busy; others may have switched positions and/or be in the middle of a company restructuring.
For example, I tried repeatedly to reach the former director of the department at the outpatient mental health clinic where I interned this year only to find out that he was now employed at another hospital. I now have his new contact information so that I may follow up with him there.
As another illustration, after emailing and then following up with a phone call to the former director of another place where I had worked, I learned that it was going through a massive restructuring. This is why she had no time to call me back… However, on the positive side, I was able to provide her with some information about linkedin and how it would be to her advantage to set up a profile on it etc. so that she would be prepared when she needed to focus her time and effort on a job search of her own.
Takeaway:  Be prepared to reach out to some of your contacts many times (also, keep in mind mutual contacts to verify that your information is up-to-date)
Life Gets In the Way
Aside from still going to school, I had other things going on simultaneously; therefore, I was unable to put in as much effort in my job search as I would have otherwise. At the same time, I also knew that I had some flexibility in this regard with my official graduation date only coming up at the end of September.
That said, I would like to be a bit more focused this month vs. my first month. As a result, I think I may be inclined to put my job search updates on hold or to give them once every 4 to 6 weeks. In addition, I will probably try to cut back a bit on some of my twitter activity. This is one of my major time guzzlers…
Takeaway: When life gets in the way, set priorities…scale back on one or two key time-draining activities
Shyness May Be a Hindrance
While I had the opportunity to attend two events this past month in which I could have naturally mentioned my desire to find a position for September, I did not because of my shyness…
This is NOT a good thing. I need to find a way to overcome this. My hope is that as I pick up speed this month with reaching out via email and phone calls, I will naturally start feeling more at ease also mentioning my job search interest in conversation with people in face to face conversations.
Takeaway: When shy, practice a few lines with a friend to help you feel more at ease
Moving onto 2 helpful job search tools: 
As per @KatherineJMoody, when interviewing for a position, it is important to differentiate yourself from all other candidates. To that end, you want to create a positioning statement and in this short video clip, Katherine provides easy-to-follow guidelines on how to do this.
Why Should We Hire You? By Katherine Moody
24 Phone Networking Scripts for Job Seekers– is a second wonderful resource from Katherine. I discovered this tool thanks to Donna Svei @AvidCareerist. It may be helpful to you in planning what you are going to say when you make your phone calls to reach out to people.
It gives you different suggestions based upon what your goal is, how long it has been since you've been in touch with the person and other situational criteria. As I mentioned in First Week on Job Search Journey, I found preparing and having a script on hand a big anxiety reducing tool. This still holds true, whether or not I am "using" the script.
Now, let's briefly review my goals for last time:
Follow-up with the unreachable person from prior post – Done
Follow-up with the third contact from this year's placement – Done
Send email to third person at last year's placement – Done
Send an email to one of my professors with the purpose of setting up a meeting – Done and already met with one professor. Made some revisions to my resume following this meeting (key changes included: adding keywords, an objective and splitting my experience into social work experience and business experience)
Put together a basic cover letter and ask one of my professors to look it over – Not yet; however, I received confirmation from the professor with whom I met that I need not explain the reason for my career transition in my cover letter. This is just something that I should be prepared to explain in the interview. Knowing this will now make drafting the basic cover letter much easier.
Put together a list of job sites on which I should put job alerts – Done and set up job alerts on the following key sites: indeed, monsterjobs, socialworkjobbank.com and idealist.org. There are other sites but these sites capture the majority of positions.
This Month's Goals:
Draft a basic cover letter and run it by one contact
Draft responses to some potential interview questions
Attend at least one professional event in which I am likely to meet other mental health professionals and mention my job search to at least one person
Reach out to more contacts (set a goal of at least 12 people)
Perhaps arrange for a mock interview at my school's career office
So that's the update by me.  How is your job search going? What advice/guidance would you add?
Photo Credit: Golden Gate Bridge by Patrick Hoesly