Days in the Lives of Social Workers – Book Review
Are you thinking about entering the world of social work? Or are considering a different role within the field? Or are just curious about what social workers in other fields of practice or settings do?
If your answer is yes to any of the above questions, I highly recommend that you read the book "Days in the Lives of Social Workers" because you will find it an invaluable resource [affiliate link]. This book contains true stories of what a typical day is like for 58 professional social workers working in a variety of roles and settings.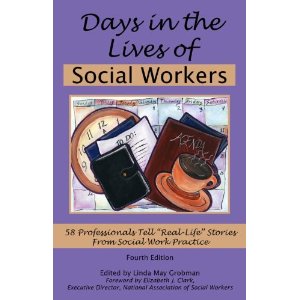 The fifteen main topic areas and/or settings covered are:

Health care
HIV/AIDS
School social work
Children, youth and families
Disabilities
Mental health
Substance abuse
Private practice
Criminal justice
Older adults
Management
Veterans
Higher/Continuing education
International social work
Working in communities
In addition, Days in the Lives of Social Workers has four appendices addressing various resources that would be of interest to social workers.
When Linda Grobman, ACSW, LSW, the editor of this book, as well as the founder, publisher and editor of The New Social Worker, asked me if I would be interested in reading and reviewing her book, I jumped on the opportunity.
This is not only because I view Linda as such an authority on social work but also because I remember receiving a copy of the third edition of this book as a gift prior to my starting my own social work studies. I remembered it as a true gem providing me with a great introduction to the field.
So how do I think this fourth edition compares to the third? I think this new edition is even better than its predecessor because it contains additional interviews, thereby covering additional practice/topic areas.
For example, this latest edition includes the current hot topic of how to work with both bullies and bullied children. It also includes an appendix on social media, blogs and mobile apps that may be useful in social work.
To give you an idea of one of the typical days described by one of the mental health professionals, the social worker, whose speciality is play therapy and bullying, walks you through her very full day which begins at 8:30AM with 25 messages on her answering machine and 52 emails since 9:30PM the night before.
She then describes her morning sessions with her patients including how she succeeds in getting a ten year old to start learning a relaxation technique through the creative use of blowing up a balloon. Her morning sessions are followed by a meeting and some group therapy at the county juvenile office.
Then it's back to her office where more emails and voicemail messages await. Before leaving for the day and doing a brief relaxation exercise of her own, she reviews her schedule for the following day, one in which she will be teaching a course on anger management and batterer prevention.
Days in the Lives of Social Workers also provides other examples of social worker roles that are entrepreneurial in nature other than private practice such as the stories shared on geriatic care management and providing continuing education; i.e., it is possible for social workers to provide valuable social work services in a self-employed capacity if that is what you desire.
The only items that I wish could be added to this book are social media contact information for the social workers who shared their stores (such as twitter handles, blog and/or website addresses), as well as a way to hear more about them – how did they get into their specific areas and/or how would they recommend preparing for entry into their specific area of practice.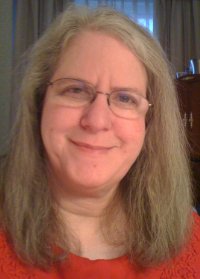 Now, we happen to be lucky in that Linda was available to answer a few questions 🙂 So without further ado…
Linda, your book does such a wonderful job in introducing the profession and the diversity in roles available to social workers. What made you first come up with idea of putting together such a book?
I had held several very different social work positions myself–adult mental health, a children's hospital, advisor to a group of college students, working in a professional association.  When I worked as a staff member at the PA Chapter of NASW, I often answered social workers' questions about careers.   
Throughout my career, I've always been fascinated with and interested in the diversity of roles and settings in social work practice.  One day, the idea just came to me that it would be great to have a book that showed examples of the diversity of the profession. 
Play therapy with bullies and/or victims of bullies is one of the new topics added to your book. This seems to coincide with the public's greater awareness of bullying. To what do you attribute the increased attention and attempts at eliminating bullying?
Attention to this issue increased after the suicide last year of Tyler Clementi, the Rutgers University freshman whose roommate secretly video streamed Clementi online kissing a man, as well as other bullying-related suicides.  
Since that time, the "It Gets Better" campaign and other efforts have developed to bring attention to the devastating consequences of bullying.  Also, with new developments in technology all the time, cyber-bullying has become an issue.  It is harder for people to "get away from" their bullies, who can follow and stalk them online.  
I think it's crucial that social workers know about and are involved in preventing bullying, as well as providing services to those who bully, are bullied, and are bystanders.  I thought it was important to add a chapter on this topic.
While different issues may be of more focus at one time or another, do you feel that the social work profession as a whole has changed over time and if so, how?
I think it has both changed and stayed the same.  The basic tenets and principles of the profession are essentially the same.  The specifics change as our society changes and evolves, as new theories and treatments are developed, and so forth.
Do social workers often switch specialties/fields of practice? What are some things that a social worker may do to facilitate such a career change?
I have worked in several different fields of practice, and I've known others who have done so.  I think that the basic skills of social work are very transferable.  Some things a social worker can do to facilitate a change in field of practice?  One would be to do some volunteer work in that field.  Another would be to get additional training in the new field of practice.
Are there any particular specialties or fields of practice that stand out more than others for being creative and/or innovative?
Hmmm.  There are many.  Practice in the areas of creative arts therapies or using new technologies are generally thought of as creative and innovative…but I think a social worker can be creative and innovative in ANY area of practice that he or she chooses.
According to the 2009 National Association of Social Workers (NASW) study, the median base annual salary for a social worker is $55K with differences by areas of practice etc. (see Social Worker Pay).  How would you recommend that social workers find out the salary range for a particular position?
It may be difficult, because a lot of people don't like to talk about how much money they make.  I think the NASW study is a good starting point.  Once the social worker is offered a job, the employer will say how much salary is being offered.  
Social workers then have to make a decision regarding how much they want to earn, taking into account all the factors (what is being offered, how much is needed to live, how much they want the job, whether they are willing to walk away if demands/desires are not met).  Also, you need to factor in the value of non-monetary benefits (insurance, leave time, opportunities for continuing education and job advancement, and others).  There are a lot of factors to consider.
Thanks so much, Linda!
For those of you who are interested in purchasing Days in the Lives of Social Workers, it is available either at White Hat Communications or through Amazon [affiliate link].
Please share any comments, thoughts or questions below 🙂
Disclosure of Material Connection: I received one copy of the book mentioned above for free in the hope that I would mention it on my blog. In addition, the link to this book is an "affiliate link." Regardless, I only recommend products or services I use personally and believe will be good for my readers. I am disclosing this in accordance with the Federal Trade Commission's 16 CFR, Part 255: "Guides Concerning the Use of Endorsements and Testimonials in Advertising."