Are you about to embark on a career in social work or mental health? Or are you an experienced mental health practitioner with pearls of wisdom to pass on to newcomers?
In September, Linda Grobman and Karen Zgoda put together  THE NEW SOCIAL WORKER® Magazine's Back-to-School Guide for Social Work Students [affiliate link] and asked several social workers for some of their back-to-school tips. I was most honored to be included among the contributors.
Below is some advice that I had to offer.
Got Therapy? We All Have Wounds…
You are on a mission to help others,
This is indeed a noble crusade.
What advice would I offer you?
You may have wounds, some of which,
You may be aware of,
Others you may have forgotten or,
Even totally repressed.

As you are working with clients,
Or as you and your field supervisor,
Are discussing various issues,
Be brave and compassionate with yourself,
Past personal sufferings are likely,
To be triggered and/or brought to light,
Though you wish they could stay in the dark.
Acknowledge your feelings and scars,
Talk them through so that you may heal,
This will enable you to,
Be present for your clients,
And avoid having your own issues,
Inadvertently interfering,
Warning: This may will hurt…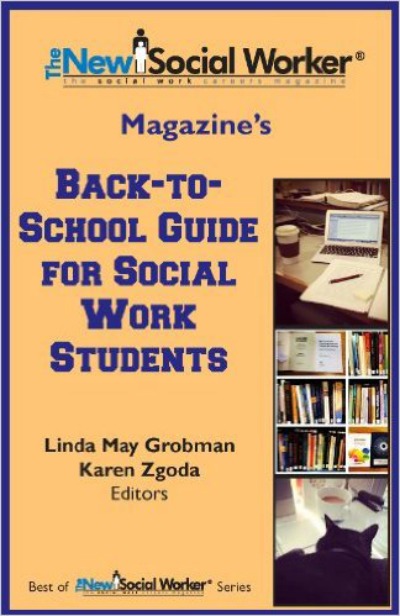 Should you risk it?
You won't really have a choice…
Issues/things will be coming up,
Forcing you to pay attention,
You can either face your hurts,
And move on, or pretend they don't exist,
And get stuck with your clients.
Be courageous and ask for the support and,
Guidance of a trusted therapist,
You will build resilience and strength,
Gain a better understanding of who you are,
Develop deep [er] empathy for your clients,
You will learn that we all have wounds,
This will equip you to be the best social worker you can be!
By Dorlee M/Dorlee Michaeli
The above entry has been reprinted with the permission of Linda Grobman, Publisher/Editor, of THE NEW SOCIAL WORKER Magazine.
Do you agree or disagree? What are your thoughts about social workers or other mental health professionals going for therapy as part of their training? What lesson (s) do you wish you had been told prior to entering the mental health profession?
SaveSave