"Before anything else, preparation is the key to success." – Alexander Graham Bell
As Alexander Graham Bell so eloquently states in this quote, preparation is critical and this definitely holds true with respect to the interviewing process.
There are 20 interview questions that every social worker should be prepared to answer, as well as an additional 9 questions that may or may not be applicable to you depending on what type of position you are seeking.
Please note that the updated version of this post is 40 Interview Questions Every Social Worker Needs to Know but before you leave, make sure to check out the Q & A exchange in the comments below.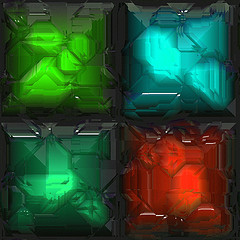 General
Why have you selected a career in social work?
How is your previous experience applicable to the work we do here?
Have you had the experience of working with people of a race or sexual orientation different from yours? (be able to articulate how culture impacts our work re: abuse/neglect/prevention/ intervention etc.)
What do you hope to accomplish as a social worker?
What do you judge to be your major successes or accomplishments in your fieldwork? How did you achieve these?
What major disappointments/failures have you had in fieldwork? Or
Knowing what you know now, is there something you would do differently in the management of one of your fieldwork cases?
Assessment of Skills/Technique  
Are you sensitive?  Are you intuitive?
Are you an active listener?  Are you able to engage clients?
How do you describe your personal boundaries?
What kinds of things go into a psychological assessment?
Do you believe in short term or long-term treatment?
How do you handle termination?
Think of a client you have liked/disliked and tell me how you dealt with the counter transference issues.
Personality/Working Style/Other
This position requires a lot of independent thinking and initiative.  There is minimal supervision.  Could you handle that?
Would you rather draw up plans and design a program or be responsible for implementing a program?  Why?
How would your weaknesses interfere with your ability to do this job?
What kinds of problems do you like to handle?  Can you give me an example.
What do you think is going to happen in the field in the next five years?
Are you a member of any professional organizations?
For those of you going after a position in a school setting, make sure to check out  Got School Social Work Interview? 21 Questions to Answer for some specific questions tailored for the educational arena.
May/May Not Apply Depending on Position Type
Do you feel you can be objective in counseling a teen about abortion?
What do you think of the welfare system?
What do you think of the recent welfare changes?
What are your thoughts on managed care?
What techniques do you use in crisis intervention work?
How would you handle a psychotic outburst in the clinic waiting room?
In terms of family therapy, what is your theoretical orientation?
Are you prepared to make home visits?
What are the risk assessment/signs of abuse/neglect?
Based upon my readings, I've learned that it's a good idea to put together 2-3 stories in which you solved a problem at work and 2-3 stories in which you have learned some lessons on the job.
Having prepared these stories, in turn, will help you answer behavioral interviewing type questions that may get thrown your way.
When drafting your responses to situational questions, it is recommended to use a Problem, Action, Result approach; i.e., describe the action you took and then the result.
Finally, once you've completed your stories, write out in the margin the personality characteristics that you feel your stories illustrate.
This way, you are likely to have some stories prepared for when you are asked to describe a situation with a particular strength.
For those of you who have gone on interviews already, do these questions look like ones you've been asked? What else would you add?

Comments have been closed; please feel free to ask any questions you may have on the updated post 40 Interview Questions Every Social Worker Needs to Know
Photo credit: Light Crystals by Patrick Hoesly
Reference: Jeff Altman, The Big Game Hunter 
Note: I extracted the typical and toughest questions from Jeff Altman, The Big Game Hunter and reorganized them by topic or skill set as shown above.